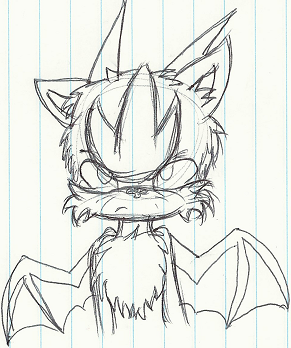 Equin is a cat/dragon hybrid, and
Storm
's father. Sometime back, Equin was killed at the hands of his mortal enemy,
Solstice
, who took his wife. However,
Sun
and co. (Darlec, Elector, and
Blurry
) revived Equin recently, as well as
Static
. Equin surely hopes that Storm and
Cloudy
are okay, and that Sun won't turn out like Solstice.
Family Tree
                          ???           ???
                           |             |
                            -------------
                                  |
                                -----
                               |     |
                   Torn      Soliza ???       ???
                     |         |     |         |
                      ---------       ---------
                          |               |
                        Shred           Slyuk   Suukel                                Prufido  Toxage
                                          |       |                                      |      |
                                           -------                                        ------ 
                                              |                                              |
                             Solstice       Cloudy                                         Equin                           Cyridmor         Chiniada
                                |             |                                              |                                 |                |
                                 ------------- ----------------------------------------------                                   ----------------
                                      |                                                |                                              |
                     Litaegis        Sun         Arater    Clarus   Thief            Storm                                           Rad
                         |            |             |        |        |                |                                              |
                          ------------               --------          ---------------- ----------------------------------------------
                                |                        |                     |                                |
                        ----------------                 |                -----------          -------------------------------------------
                       |         |      |                |               |           |        |       |         |           |             |
                 Gravinixira  Aestus  Aridi          FilthyMane       Sparkle      Chull   Kartul  Pasukan   Valesade   Nerchordis    Splartrix
                                                         |               |
                                                          ---------------
                                                                 |
                                                                Eris